Sales : 9:00am - 5:00pm
Service : 8:30am - 4:00pm
Parts : 8:30am - 4:00pm
Express Lube : 8:30am - 4:00pm
Showroom
Build and Price your dream Toyota now
2018 Tacoma
Price from $33,432.00 *
Finance $264 /Bi-weekly
72 Month Term
5.29% Interest Rate
Lease $209 /Bi-weekly
60 Month Term
5.59% Interest Rate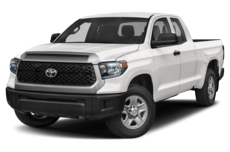 2018 Tundra
Price from $42,322.00 *
Finance $269 /Bi-weekly
84 Month Term
2.99% Interest Rate
Lease $239 /Bi-weekly
60 Month Term
1.99% Interest Rate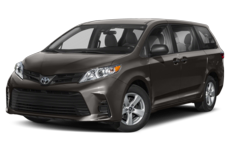 2018 Sienna
Price from $37,222.00 *
Finance $292 /Bi-weekly
72 Month Term
5.29% Interest Rate
Lease $246 /Bi-weekly
60 Month Term
5.59% Interest Rate
Pre-Owned Vehicles
Ottawa's best selection of top-quality Used Toyotas and more!
Welcome to
Tony Graham Toyota
The same high-quality sales and service you have come to expect from the Tony Graham Automotive Group is what Tony Graham Toyota delivers.

Our promise to be "the best dealership you have ever done business with" is a commitment we take seriously and it shows. Tony Graham Toyota enjoys the highest rate of repeat and referrals for new and used car sales in the Ottawa region.
About Us
Contact Us

Sales

Service

Parts

Text Us
Hours of Operation
Sales
Service
Parts
Express Lube
Sales
Sales
Monday - Thursday

9:00am - 9:00pm

Friday

9:00am - 6:00pm

Saturday

9:00am - 5:00pm

Sunday

Closed
Service
Service
Monday - Thursday

7:00am - 2:00am

Friday

7:00am - 6:00pm

Saturday

8:30am - 4:00pm

Sunday

Closed
Parts
Parts
Monday - Thursday

7:30am - 9:00pm

Friday

7:30am - 6:00pm

Saturday

8:30am - 4:00pm

Sunday

Closed
Express Lube
Express Lube
Monday - Thursday

7:30am - 10:00pm

Friday

7:30am - 4:30pm

Saturday

8:30am - 4:00pm

Sunday

Closed
45.336046
-75.723262
http://www.tonygrahamtoyota.com/wp-content/themes/tony-graham-toyota/library/images/location-marker.png
Google+ Reviews
We are committed to making you a long-lasting client and friend
Just picked up my new Corolla today and I am already loving it. I had a fantastic experience with Tony Graham Toyota and would not hesitate in recommending them to any of my friends and family. They truly went above and beyond in their service and delivery. Thank you to Arthur, Mary and Luis for being so helpful and professional and answering all my...

Great Experience! From start to finish the experience was exceptional. Luis was extremely professional, knowledgeable and patient. He fully explained the options, answered all my questions and found what I wanted it within my budget. Same quality of service I received from Jay in Finance. They really go the extra mile for their clients! I will recommend...

Very good service. Tom Doyle was friendly and folksy, but I appreciate his attentiveness the most. I was interested in one car, mentioned curiosity about the Hybrid, so he suggested I take that for a test ride as well. I wound up purchasing the Hybrid. Tom was very attentive. I didn't take all of his suggestions but a couple really met my needs. His...

Sales person, Mr Hum, was great - low key, patient and very knowledgeable. He showed us the various options, and demonstrated them on the test drives. Very satisfied with the experience and the sale. Mr. Curtis provided all details for sales information. Mr Mason took me through the new features (after 10 yrs there are quite a few improvements and changes....

We had an amazing customer experience at Tony Graham Toyota on Merivale! From the moment we stepped in to look at some used cars, until we purchased one, we were so impressed by their friendly staff and very nice showroom. Few months ago we visited other dealers (for Kia cars) at different locations and we ended up not buying any car because of the...
We'd love to hear your story.
Feel free to write us a review on Google.