Sales : 9:00am - 9:00pm
Service : 7:00am - 2:00am
Parts : 7:30am - 9:00pm
Express Lube : 7:30am - 10:00pm
Showroom
Build and Price your dream Toyota now
2018 Tacoma
Price from $32,685.00 *
Finance $258 /Bi-weekly
72 Month Term
5.29% Interest Rate
Lease $205 /Bi-weekly
60 Month Term
5.59% Interest Rate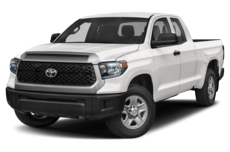 2018 Tundra
Price from $41,375.00 *
Finance $263 /Bi-weekly
84 Month Term
2.99% Interest Rate
Lease $236 /Bi-weekly
60 Month Term
2.49% Interest Rate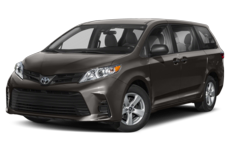 2018 Sienna
Price from $36,475.00 *
Finance $287 /Bi-weekly
72 Month Term
5.29% Interest Rate
Lease
Please call for payment details
Pre-Owned Vehicles
Ottawa's best selection of top-quality Used Toyotas and more!
Welcome to
Tony Graham Toyota
The same high-quality sales and service you have come to expect from the Tony Graham Automotive Group is what Tony Graham Toyota delivers.

Our promise to be "the best dealership you have ever done business with" is a commitment we take seriously and it shows. Tony Graham Toyota enjoys the highest rate of repeat and referrals for new and used car sales in the Ottawa region.
About Us
Contact Us

Sales

Service

Parts

Text Us
Hours of Operation
Sales
Service
Parts
Express Lube
Sales
Sales
Monday - Thursday

9:00am - 9:00pm

Friday

9:00am - 6:00pm

Saturday

9:00am - 5:00pm

Sunday

Closed
Service
Service
Monday - Thursday

7:00am - 2:00am

Friday

7:00am - 6:00pm

Saturday

8:30am - 4:00pm

Sunday

Closed
Parts
Parts
Monday - Thursday

7:30am - 9:00pm

Friday

7:30am - 6:00pm

Saturday

8:30am - 4:00pm

Sunday

Closed
Express Lube
Express Lube
Monday - Thursday

7:30am - 10:00pm

Friday

7:30am - 4:30pm

Saturday

8:30am - 4:00pm

Sunday

Closed
45.336046
-75.723262
http://www.tonygrahamtoyota.com/wp-content/themes/tony-graham-toyota/library/images/location-marker.png
Google+ Reviews
We are committed to making you a long-lasting client and friend
I had an amazing Tony Graham experience! There was an excellent selection of cars within my price range. I opted for a more luxury edition and they made sure it worked within my budget. Tan Vo took very good care of me, from start to finish he was there--professional, knowledgeable and personable. I was greeted immediately the first time I came into...

I dealt with John and he was absolutely wonderful. He was incredibly friendly and patient, answered all my questions. He helped my find a car that suited my needs and negotiated the deal so that everything I wanted was included. At no time did I feel pressured by him, which is a refreshing change at a car dealership. The building itself is very clean...

My wife and I have been dealing with Tony Graham for many years, since it was a small outlet on Baseline Road. That we've kept coming back is a mark of our satisfaction with the product, the personnel, and the service. I was particularly happy with the help and attention of our sales representative for our latest purchase, Nicole Nixon. She listened...

We bought a used 2016 RAV4 from Tony Graham three weeks ago. We have tested it in various weather conditions including snow covered roads. The car is running fine and I think it will meet our needs for many years. Our sales rep was Nicole Nixon. We have no hesitation in recommending her to you. She was very patient with us and went out of her way to...

Just picked up my new 2018 Camry SE today and I am extremely pleased with my decision. I was very specific with what I wanted and where I needed my payment to be and Rick Hyman along with the Sales Manager made it happen. There was absolutely no pressure and this is extremely appreciated. Rick was very knowledgeable, helpful and understanding. I...
We'd love to hear your story.
Feel free to write us a review on Google.