Sales : 9:00am - 5:00pm
Service : 8:30am - 5:00pm
Parts : 8:30am - 5:00pm
Express Lube : 8:30am - 4:30pm
Showroom
Red Tag days are on now - build your dream Toyota here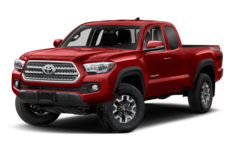 2016 Tacoma
Price from $28,345.00 *
Finance $223 /Bi-weekly
72 Month Term
4.89% Interest Rate
Lease $176 /Bi-weekly
60 Month Term
4.99% Interest Rate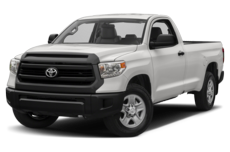 2016 Tundra
Price from $29,535.00 *
Finance $184 /Bi-weekly
84 Month Term
1.99% Interest Rate
Lease $175 /Bi-weekly
60 Month Term
1.99% Interest Rate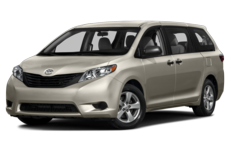 2016 Sienna
Price from $31,675.00 *
Finance $248 /Bi-weekly
72 Month Term
4.89% Interest Rate
Lease $210 /Bi-weekly
60 Month Term
4.99% Interest Rate
2015 Blowout Sale
Time is running out on these New and Demo vehicles with incredible discounts
Welcome to
Tony Graham Toyota
The same high-quality sales and service you have come to expect from the Tony Graham Automotive Group is what Tony Graham Toyota delivers.

Our promise to be "the best dealership you have ever done business with" is a commitment we take seriously and it shows. Tony Graham Toyota enjoys the highest rate of repeat and referrals for new and used car sales in the Ottawa region.
About Us
45.336046
-75.723262
http://www.tonygrahamtoyota.com/wp-content/themes/tony-graham-toyota/library/images/location-marker.png
Hours of Operation
Sales
Service
Parts
Express Lube
Sales
Sales
Monday - Thursday

9:00am - 9:00pm

Friday

Closed

Saturday

9:00am - 5:00pm

Sunday

Closed
Service
Service
Monday - Thursday

7:00am - 2:00am

Friday

Closed

Saturday

8:30am - 5:00pm

Sunday

Closed
Parts
Parts
Monday - Thursday

7:30am - 9:00pm

Friday

Closed

Saturday

8:30am - 5:00pm

Sunday

Closed
Express Lube
Express Lube
Monday - Thursday

7:30am - 10:00pm

Friday

Closed

Saturday

8:30am - 4:30pm

Sunday

Closed
Google+ Reviews
We are committed to making you a long-lasting client and friend
I have now leased two highlanders from Tony Graham Toyota. On both occasions the customer service has been first class both pre and post delivery. AJ was particularly helpful in setting up my most recent deal. I would happily recommend Tony Graham to anyone looking for a first rate dealership.

Dily, we got home safe and with full confidence with our Camry LE because of it's smooth ride and comfortable space which is just right for us. Thank you very much for your diligence and patience while familiarizing us to the current new features of Camry which are new to us. But like you said, we'll get used to it in time. You will always be our guide...

Last week I accompanied my wife in her visit to the showroom of Tony Graham when she bought her new Toyota. When entered the showroom we asked to be served by Ms. Hong Fu as I am still remembering the good service we received a few years earlier when accompanied my daughter when she bought her Toyota through Ms. Hong who left a positive impression in...

I recently purchased a 2016 Venza from Colin at TG Toyota and it was an enjoyable experience. When our vehicle arrived for pickup, there was a small scratch on the front of my new vehicle. They immediately took action and sent it to their autobody shop for a buffing. The car now looks beautiful and we are completely happy with the transaction to this...

After 4 + years driving a Hyundai Elantra (I loved the mileage numbers that were later proven false) it's great being behind the wheel of a new 2016 Carolla S. It's a night and day difference! Tan Vo was our sales rep who was excellent to deal with and answered all of our questions including top notch after sales service and support. Jay in finance...
We'd love to hear your story.
Feel free to write us a review on Google.