Sales : 9:00am - 9:00pm
Service : 7:00am - 2:00am
Parts : 7:30am - 9:00pm
Express Lube : 7:30am - 10:00pm
Showroom
Build and Price your dream Toyota now
2018 Tacoma
Price from $33,652.00 *
Finance $260 /Bi-weekly
72 Month Term
4.49% Interest Rate
Lease $200 /Bi-weekly
60 Month Term
3.99% Interest Rate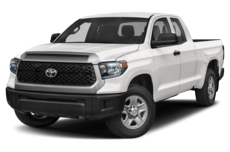 2018 Tundra
Price from $42,352.00 *
Finance $265 /Bi-weekly
84 Month Term
2.49% Interest Rate
Lease $231 /Bi-weekly
60 Month Term
0.99% Interest Rate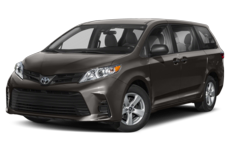 2018 Sienna
Price from $37,252.00 *
Finance $293 /Bi-weekly
72 Month Term
5.29% Interest Rate
Lease $251 /Bi-weekly
60 Month Term
5.59% Interest Rate
Pre-Owned Vehicles
Ottawa's best selection of top-quality Used Toyotas and more!
Welcome to
Tony Graham Toyota
The same high-quality sales and service you have come to expect from the Tony Graham Automotive Group is what Tony Graham Toyota delivers.

Our promise to be "the best dealership you have ever done business with" is a commitment we take seriously and it shows. Tony Graham Toyota enjoys the highest rate of repeat and referrals for new and used car sales in the Ottawa region.
About Us
Contact Us

Sales

Service

Parts

Text Us
Hours of Operation
Sales
Service
Parts
Express Lube
Sales
Sales
Monday - Thursday

9:00am - 9:00pm

Friday

9:00am - 6:00pm

Saturday

9:00am - 5:00pm

Sunday

Closed
Service
Service
Monday - Thursday

7:00am - 2:00am

Friday

7:00am - 6:00pm

Saturday

8:30am - 4:00pm

Sunday

Closed
Parts
Parts
Monday - Thursday

7:30am - 9:00pm

Friday

7:30am - 6:00pm

Saturday

8:30am - 4:00pm

Sunday

Closed
Express Lube
Express Lube
Monday - Thursday

7:30am - 10:00pm

Friday

7:30am - 4:30pm

Saturday

8:30am - 4:00pm

Sunday

Closed
45.336046
-75.723262
http://www.tonygrahamtoyota.com/wp-content/themes/tony-graham-toyota/library/images/location-marker.png
Google+ Reviews
We are committed to making you a long-lasting client and friend
We had been a Honda family for years but wanted to check out what Toyota had before making our most recent purchase. We were introduced to Nicole and were treated very well from start to finish. She tracked down the car we wanted, got us a good price and kept in touch with us throughout the process. Never did we feel pressured but at the same time,...

Just had a great experience at Tony Graham Toyota. Our salesperson was Brandon, very nice guy, super easy to talk to. He is very knowledgeable about all the models and during the test drive he was super thorough and informational. In the end, he showed us some great leasing and financing options. All in all, excellent experience and service, would recommend...

We went to Tony graham over the weekend and were greeted by Nicole- the sales rep and we had a very pleasant experience throughout. She was super sweet and very accommodating. She understood and listened to our needs and even got us the best price! That's so awesome! I highly recommend Tony Graham and especially Nicole. Thanks for being so kind!

Great service from day one. Respectful way of treating a customer and salesman was always available at times when we had important questions. Great delivery system, everything happened as promised without a glitch. We say great job to the team and thank you for the experience! We will recommend.
We'd love to hear your story.
Feel free to write us a review on Google.